---
Historical
Erin Tennessee

---
In 1863, the town of ERIN was listed on a Middle Tennessee Civil War map. At that time, there were a few stores and an Irish railroad worker camp. The legend says "the hills and creeks reminded the Irish of their native Ireland and named their town Erin." The railroad was abandoned in the l980's and now, on the railroad bed, is a two-mile walking trail through Erin's historical district. While walking, you can see the Victorian homes and business buildings that are over 100 years old. There are also three large limekilns, 50 feet in height, that are of the same era. The railroad memorial pavilion has tables if you wish to get take-out from the restaurants and enjoy the outside. Also, there are benches along the walking trail. Houston County Library, downtown, has an extensive collection of microfilm of the area and many historical and genealogical publications. If you wish to ride the river ferry on the way home, there is one located at Danville, on the Tennessee River, and one at Cumberland City, on the Cumberland River. We welcome you to historic ERIN. And, on the 3rd Saturday in March, come back and visit for our annual Irish Celebration. "ERIN GO BRAGH"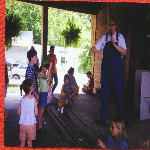 Historic Erin Tennessee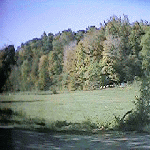 SEND A FREE GREETING CARD FROM RAILROAD PARK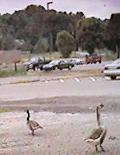 The Erin Geese
---
Top of the Morning Houston Its the Week end I will see you Monday...BREAKING NEWS....it has been reported that a boat was found on Standing Rock on the river, just up from Leatherwood, 2 bodies were on the boat, friends said that they come from Ohio, and the heater went out and gas fumes killed them, word was they had been dead for some time. The Harvest Festival scheduled for Nov.12th at Tennessee Ridge Elementary has been changed to Nov.19th. due to conflicts with the football schedule. Please support this school fund raiser as they have gone out of their way to support our team! The people responsible for the vandalism at Arlington Cemetary have been caught! Tommy Parchman working in conjunction with Sheriff Barnes on information received full confessions yesterday. Fred's to start building in 17 days.
---
HOUSTON COUNTY gives mutual aid to Stewart County
---

---
STEWART NEWS
Christmas Bazaar Flea market: Nov. 12th 13th Stewart Community Center (Houston Co) $15.00 a booth for 2 days, $2.00 for rent of a table. 8 am -5 pm, both days, for more info call Mary Ann Martin 721-3602. We, in Barnes Hollor, Stewart, Tenn want to thank Mr. Gary Booker and the county hy-way dept for our new black top road, it sure is nice not to have to eat dust..
---
It's in Full Operation
.Phone 289-2356 for the upcoming
meeting dates and times of the
Houston County Legislative Body .
---
Isp news
I was at Sam's in Clarksville this last weekend. They had 56k modems for $34.00 so if you are still using a slower modem this might be the opportunity to upgrade.

MLEC is still not operational. Last report it will be sometime in November before they are ready.
.56 K INTERNET SERVICE
In the form of teleclipse.net, is available to all customers of Peoples Telephone Company.
Check your Internet usage here
---
NEW PAGE FEATURE....TV Guide geared to our local cable system. If you are interested in your city council meetings but are unable to attend, read the minutes here......on-line. If you know of any news that you would like to see headlined in this "On-Line" paper.......please email me at Davis@erintennessee.com.
.
World News Headlines